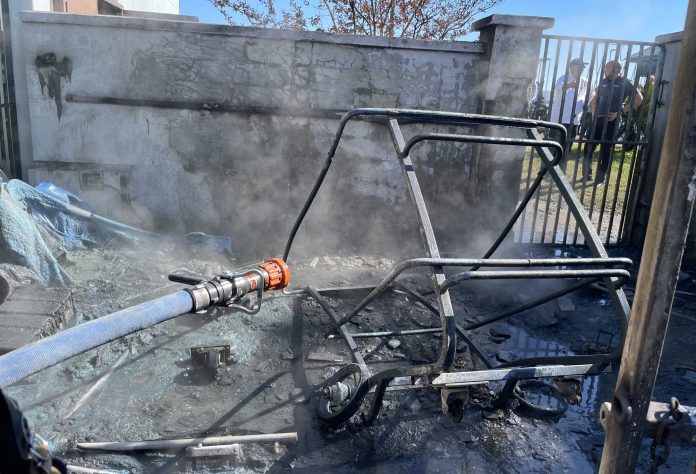 New Orleans, LA – According to the New Orleans Fire Department, this incident occurred around 11:55 a.m. Monday.
It happened at 100 Toulouse St.
New Orleans Fire Department crews responded to a 911 call regarding three dumpsters ablaze and spreading to a high-voltage substation.
The responding crews were able to quickly extinguish the fire.
No injuries were reported.
The cause of fire remains under investigation.
This is a developing story and it will be updated as new information become available.