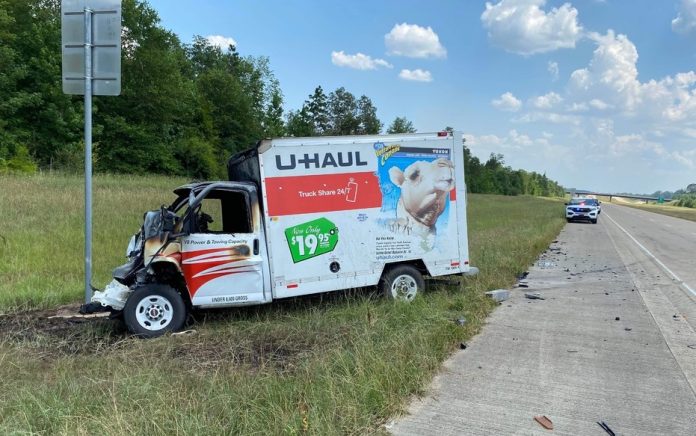 Caddo Parish, LA – According to the CPSO officials, the crash occurred right after 2 p.m. Wednesday afternoon.
It happened on Interstate 49.
Caddo Parish Sheriff's deputies responded to a report of a crash.
The responding deputies discovered that the driver of a U-Haul traveling northbound on I49 crashed into the back of an 18-wheeler.
The U-Haul burst into flames, but the driver was able to get out in time.
Caddo Parish Sheriff's deputies along with Caddo Fire District 1 responded to the scene.
The unidentified driver of the U-Haul suffered injuries and was taken to a hospital for treatment.
I49N was closed immediately after the crash but was later reopened. 
No other information is available at the moment.
The cause of the crash remains under investigation.