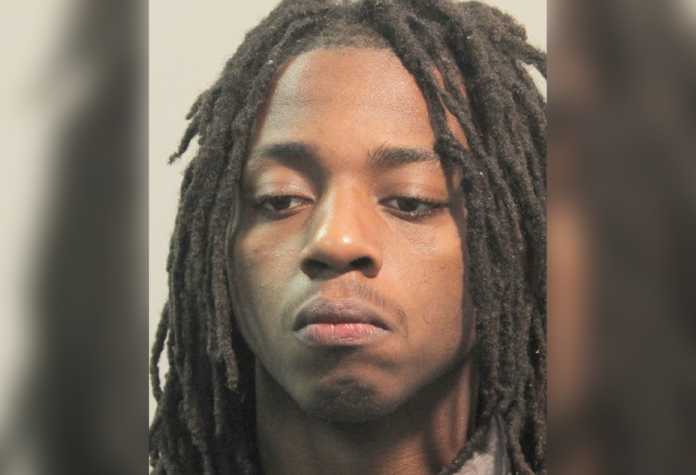 Shreveport, LA – According to the Shreveport Police Department, a warrant for the 20-year-old suspect was issued in February, but he has not been arrested.
His name is Detrevious Thompson and he is believed to still be in the Shreveport Area.
Right before 11 p.m. on Feb 22, 2022, Shreveport Police Department officers responded to the 2000 block of Grimmett Drive on reports of two adults suffering from gunshot wounds.
Both victims suffered non-life-threatening injuries and were taken to a hospital for treatment.
Detectives have identified the suspected shooter as Detrevious Thompson.
An arrest warrant was obtained for Thompson charging him with Illegal use of a firearm, felon with a firearm, and aggravated battery.
Ladies and gentlemen, Crime Stoppers will pay cash rewards to those willing to help police solve crimes. Tips can be submitted through their app, P3Tips, or by calling 318-673-7373.