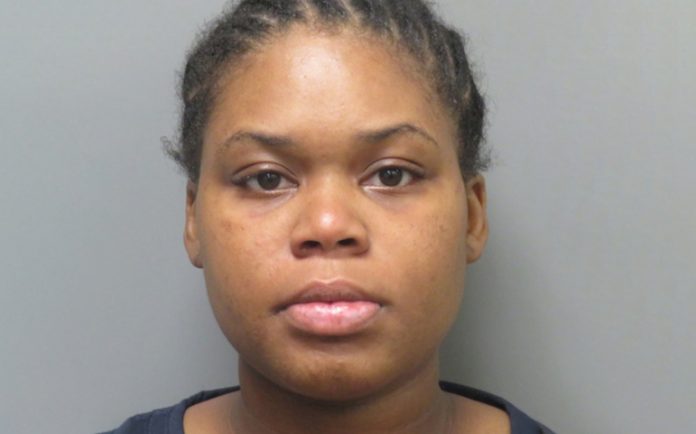 According to the police officials, the 21-year-old mother was arrested on Sunday. Prosecutors say the pregnant mom has been charged for her role in the death of her infant 11-month-old daughter. Authorities say the little baby was the victim of severe abuse for weeks and ultimately died as a result of her injuries. The mother was charged one count of principal to second-degree murder in the death of her daughter.
Deputies responded to the couple's home in Louisiana to check on the 11-month-old girl, Zabria Guidry, after receiving a call from her mother, Kageionna Butler, around 1 a.m. on Sept. 28.
The responding officers say that the child died her father's, Jake Michael Guidry, SUV. After being questioned about his daughter's death, the father allegedly told investigators at the scene that he hit his 11-month-old daughter too hard. The 26-year-old father was charged in late September with second-degree murder in his daughter's death.
An autopsy determined that the child had sustained multiple severe injuries over the course of several weeks, indicating that her death was not the result of a single isolated beating.
It appeared to be significant injuries over a period of time as opposed to a single injury that would have caused death. The investigation determined the mother was aware of the abuse. She may or may not have contributed. The pathology report clearly indicates more than a single incident, prosecutors say.
The sheriff said that "she was fully aware of the abuse being inflicted on her daughter and did not protect the infant."
Both defendants are being held on on $1 million bond. If convicted, both defendants face a maximum sentence of life without parole. The mother is currently pregnant with another child.