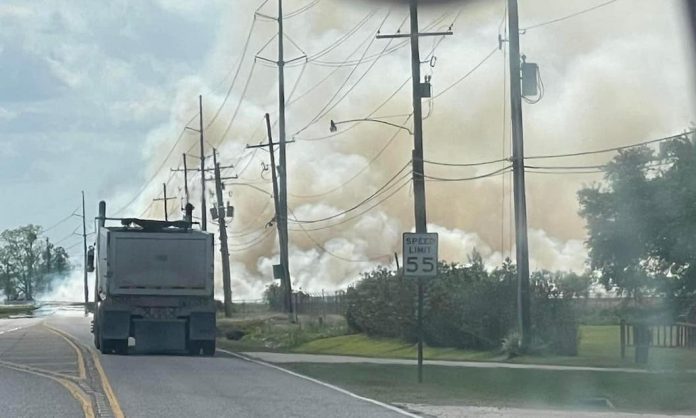 Ascension Parish, LA – According to the statement, this unfortunate incident occurred on Thursday.
It happened near Highway 22 in Darrow.
St. Amant Volunteer Fire Department crews responded to a report of a large grass fire.
Every volunteer fire department within the parish responded to the scene.
Volunteer Fire Chief James LeBlanc released the following statement:
"We are fighting a very large grass for on Hwy 22 in Darrow. We have every volunteer fire dept in the Parish out here. Please be very cautious driving in this area. Chief LeBlanc"
The cause of the fire remains under investigation.
This is a developing story and it will be updated as new information become available.