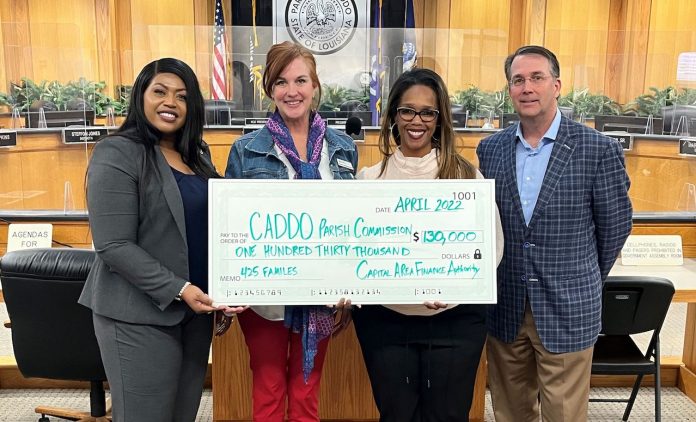 Caddo Parish, LA – According to the statement, the Capital Area Finance Authority presented a check representing $130,000 in program revenue at the Caddo Parish Commission's regular session meeting on Thursday.
Officials said that 425 families in Caddo Parish have benefited from the Capital Area Finance Authority Home Buyers Program, resulting in $22,244 in revenue given back to the Parish so far in 2022 and $130,000 since the program's inception.
The Caddo Commission voted to enter into a Cooperative Endeavor Agreement with CAFA in 2019.
Through the program, potential home buyers can utilize funds to assist with their down payment and closing costs. The fees that CAFA receives is split with the Parish.
District 7 Commissioner, Stormy Gage-Watts, released the following statement:
"The Caddo Commission is pleased to a partner with CAFA in making the dream of homeownership more accessible to citizens in Caddo Parish.
Home ownership builds wealth and expands opportunity and quality of life, opportunities that we want as many residents in Caddo Parish to have access to if they desire."