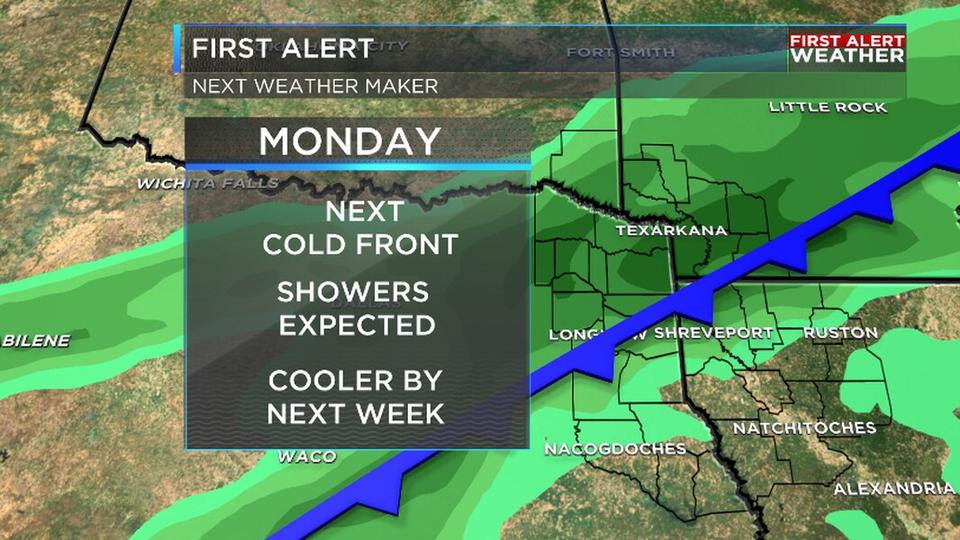 Good morning and happy Tuesday! We are dealing with another chilly start across the ArkLaTex this morning, but once again more great weather is ahead for the viewing area today. This is due to an area of high pressure that will not be budging over the ArkLaTex for the next few days. Expect amazing Fall weather across the region through at least Friday and potentially even longer. This weekend should bring more cloud cover to the region out ahead of our next cold front that will arrive on Monday. In the tropics Hurricane Iota made landfall with winds of 155 MPH and now is quickly weakening over Central America. There is the potential though of more development in the southern Caribbean towards the end of the week.
As you get ready to head out the door this morning we are tracking another beautiful day ahead for the ArkLaTex. Temperatures this morning are once again on the cold side with many spots down in the 30s. There is the potential for some of you to be dealing with some frost this morning. During the afternoon ample sunshine will allow our temperatures to rebound into the low 70s and will make for a pleasant afternoon. So once again get out and enjoy this weather.
Going through the rest of the week we continue to track more great Fall weather on the way for the region. Temperatures will continue to slowly rise through the rest of the week and potentially through the weekend as well. The comfortable temperatures along with mostly sunny skies will make for more amazing weather ahead for the region. This will be one of those perfect Fall weeks coming for the region.
Looking ahead to the weekend we are tracking dropping rain chances for the ArkLaTex. Yesterday we were telling you about the potential for showers on Sunday, but the shower chances are dropping this morning. Now it is looking more and more likely that we will just see increased cloud cover on the way for the ArkLaTex to go along with high temperatures that will be above average in the mid 70s.