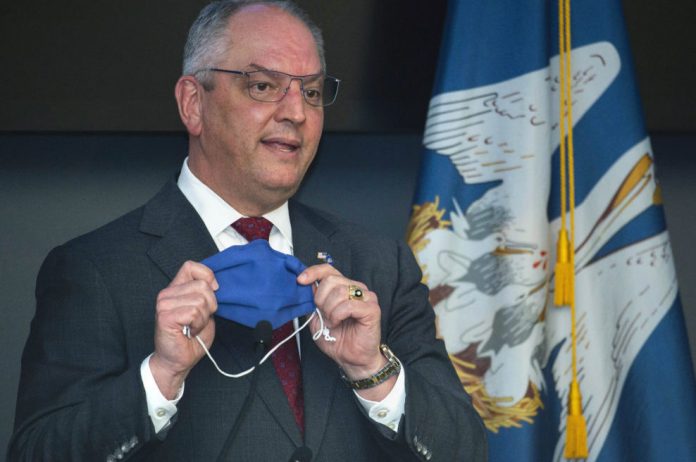 Shreveport, LA – According to the statement, the new mask mandate is set to expire on Sept. 1, 2021.
This mask mandate could be extended if needed.
The governor urged all Louisiana residents to start wearing masks indoors immediately.
The indoor mask mandate applies to anyone age five or older in all public places in the state, including K-12 schools, regardless of whether people have the COVID-19 vaccine or not.
The governor made the announcement surrounded by health care leaders from several different parts of the state.
There are currently 1,984 COVID-19 patients hospitalized in Louisiana, including 213 on ventilators, the state reported Monday, August 2.