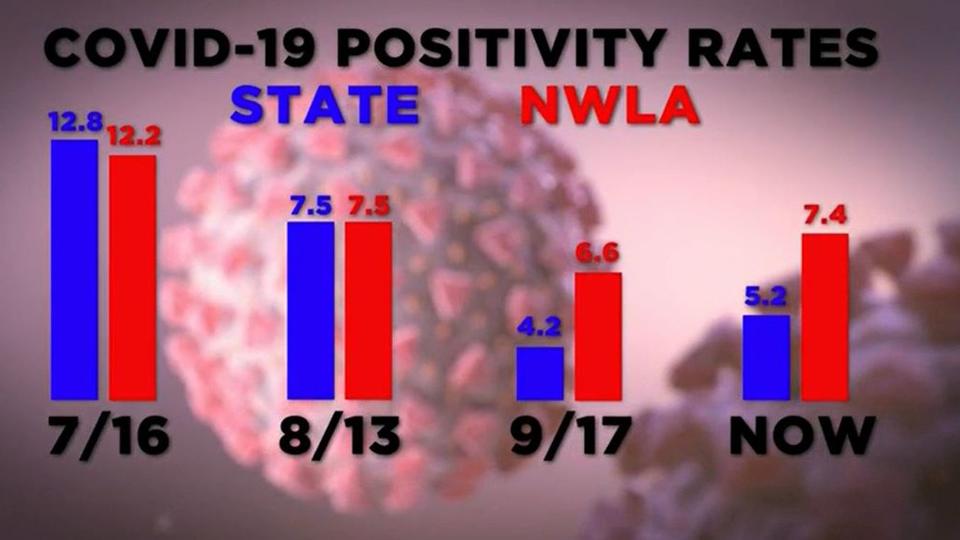 Louisiana, along with the rest of the United States, is experiencing a surge in positive COVID-19 cases.
But Dr. Michael Sewell, chief of hospital medicine at Ochsner LSU Health in Shreveport, said the medical center is not admitting as many patients for the virus as it once was.
"All of our patients in the community are testing positive, but they're not sick enough to be in the hospital," he explained. "The percentage of patients that are sick enough to be in the hospital has actually gone down."
And even if patients do go to the hospital, Sewell said, doctors are reluctant to immediately put people on ventilators. Instead, they have found more efficient ways to help.
"We've learned how to better care for them. So we've got some things that we know work. And we've got some things that we were using that we know don't really work."
The community's awareness also has played a role in the decreased severity of the symptoms that people are exhibiting, Sewell said.
"People are aware, so they go get tested early. And we're able to intervene before they get sick."
The Centers for Disease Control and Prevention recommends that people wear face masks, frequently and properly wash their hands and practice social distancing to mitigate the spread of the coronavirus.