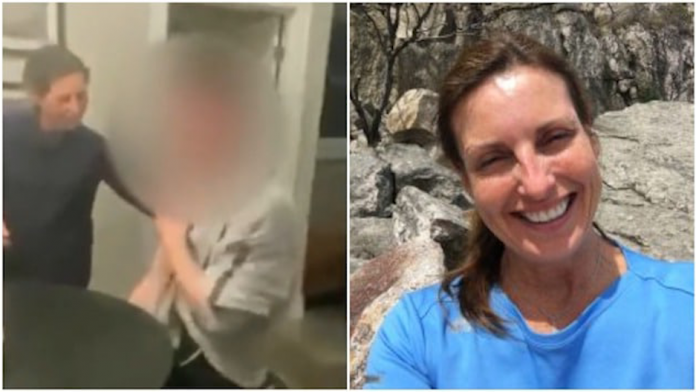 According to reports, the 54-year-old teacher was arrested after she reportedly administered a COVID-19 vaccine to a teenager in her living room. The 17-year-old student reportedly received the vaccine without the permission of the boy's parents. Officials said the teacher has no medical qualifications. After allegedly receiving the vaccine, the 17-year-old boy went home and told his mother.
The 54-year-old biology teacher, Laura Parker Russo, was arrested at her New York home on Monday, according to reports.
The teen's mother called the police and an investigation unfolded. It still remains unclear if the teen was monitored post-shot, how the teacher obtained the vaccine and which brand it was.
But, according to local reports, the administered vaccine was that of a Johnson and Johnson brand, a vaccine only approved for Americans 18 years and older.
Authorities said the vaccine was reportedly authentic. It remains unclear how the teacher obtained it. Investigators said the 54-year-old woman has no medical qualifications.
According to reports, her son had a friend over and the friend asked for the vaccine because his mother allegedly didn't want to have him inoculated against COVID at this point. The teenager told his mother when he got home that he had gotten the vaccine.
Neighbors expressed concern over the incident. "It would send panic to the public if there are people out there giving false vaccinations." neighbor Mandzych reportedly said.
The School District superintendent says Russo has been removed from the classroom and reassigned, pending the outcome of an investigation.
Dr. Glatt reportedly said: "Besides being illegal, it's just not a smart thing to do. An authorized, licensed professional should be providing vaccines to know how to give them properly to make sure if there's a complication that can be dealt with immediately and very efficiently."
The 54-year-old teacher is now charged under state education law with unauthorized practice of a profession and is now scheduled to appear in court Jan. 21.
This incident remains under investigation. This is a developing story and it will be updated as new information become available.
"There you go, at home vaccine". Police have arrested a Long Island mother for illegally giving a 17 year old boy a shot of Covid vaccine in her home. And there's video….Only on @NBCNewYork #nbc4ny pic.twitter.com/KpG5vAQaDT

— Pei-Sze Cheng (@PeiSzeCheng4NY) January 3, 2022